Greetings!
The problem is as follows. A model is being prepared in Blender 2.93 for import into the game engine (Godot). It must contain Shape Keys to change the shape and an armature for the animation corresponding to that shape.
Everything is clear with the shape of the model. The base model is imported from MakeHuman, then the target model and transferred as Shape Keys to the base model. There is no problem here.
But when the Shape Key is applied,
the armature doesn't change
. It stays the same.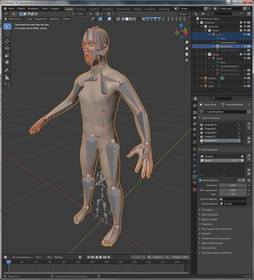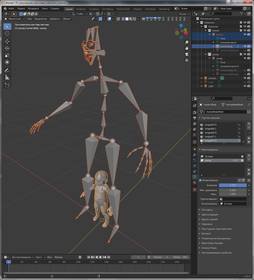 When scaling, you can see that the armature bones are not reduced proportionally, but fit the new shape.
Question: how can I change the armature, like apply Shape Key to it? How is this done in MakeHuman?