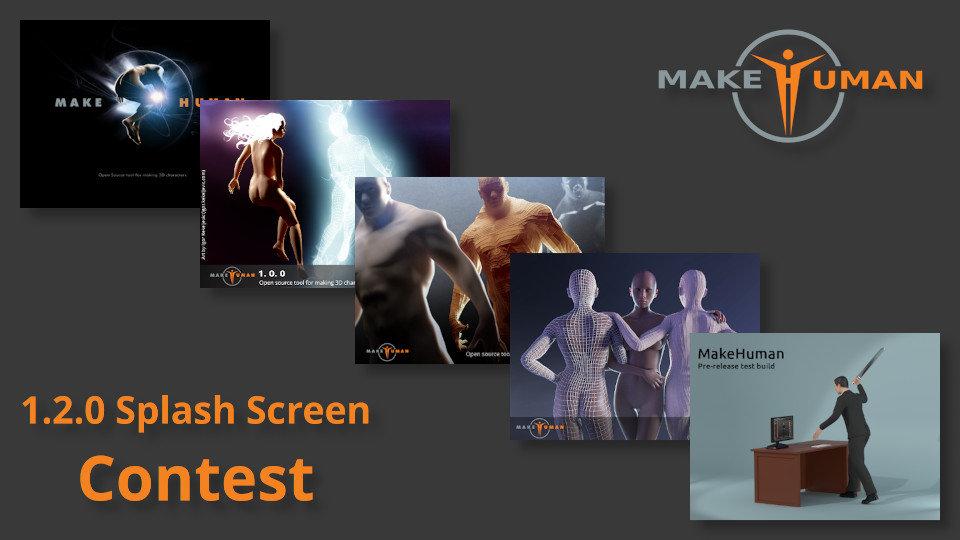 With the release of 1.2.0 a few weeks away (or at least we hope so), it is time to start thinking about a new splash screen.
Do you want to design the 1.2.0 splash screen? Then post a contribution in a reply to this post. If you win, your image will be used as the MakeHuman splash screen from the release of 1.2.0 and until the next release. Proper attribution will be included in the image.
The contest will be open for contributions until 2020-09-12, at which point we'll set up a public poll and let the community vote on who the winner should be.
Basic ground rules for contributions are:
Image should be exactly 800x600 px large
Should be reasonably safe for work (at least not get us insta-banned from facebook or youtube)
Should not include any text (we'll add attributions, version info and so forth afterwards)
Should not include the MH logo (we'll add that too afterwards)
Using assets from the repos is perfectly ok, but add a note in your reply about which assets have been used and if they need CC-BY attribution